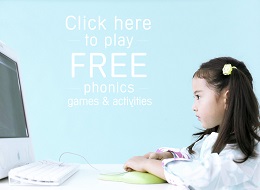 Phonics, Sounds, and Spellings:
ABCD Watermelon
Postcards to Learn Vowel Phonemes
Reading Bear
Sandcastle Quiz - Choose the Correct Spellings for Phonemes
Sky Riding
Starfall Letter Sounds
Words and Pictures - Long Vowel Poems
Phonological Awareness (hearing the sounds):
Practice with Syllables
Pumpkin Patch
Space Spins
The Quiet Machine
Reading Comprehension:
How to Build a Snowman
Reading Ring
What's My Mark?
Vocabulary:
Choose a Prefix
Define the Word
Flood! - Which Words Go Together?
More Synonyms
Synonym Sam's Lab
The Good, Better, Best Trampolini Game
Word Confusion
Word Play
K5 Learning
is an amazing online site that teaches and allows a child to practice reading, math, math facts, and spelling. There's a free trial available. It would be great if you used the code BREUM when signing up to give me credit for sending you their way. The price is $14.95 per month for one child and $9.95 per month for each additional child, or $119 per year for one child and $79 per year for each additional child.